Win a DVD copy of  Clément Cogitore's critically acclaimed Afghanistan war movie which stars Jérémie Renier, Swann Arlaud and Marc Robert. 
Afghanistan 2014. Approaching the withdrawal of troops, Captain Antarès Bonassieu and his squad are assigned to monitor a remote valley of Wakhan, Afghanistan, on the borderof Pakistan. Despite their
determination, control of this so-called calm sector will gradually crumble as soldiers start to mysteriously disappear one by one.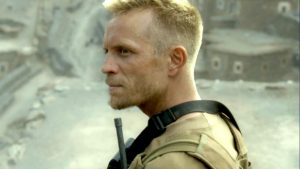 To be in with a chance of winning, follow @Screen_Words on twitter and RT the tweet attached to this competition. Winners will be announced Monday 31st of July at 5pm. 
NEITHER HEAVEN NOR EARTH  UK DVD release 31st July 2017.