Freda Cooper picks her 5 must see film in this year's London Film Festival programme.
For any self-respecting film fan, the London Film Festival is a tantalizing mix of heaven and hell. Heaven is the prospect of some wonderful films, events, red carpets and more than a sprinkle or two of good old fashioned glamour and glitz. Hell is working out how many of the 225 features in this year's programme you can fit in without breaking the bank.
Some of the big films have already been announced. This year's festival kicks off on 10 October with Steve McQueen's Widows and closes on the 21st with Stan And Ollie. The American Express Gala on the 18th sees the return of festival favourite Yorgos Lanthimos with The Favourite, Mike Leigh's Peterloo breaks new LFF ground with its screening in Manchester and the festival's official competition includes the likes of David Lowery's The Old Man And The Gun, Ben Wheatley's Happy New Year Colin Burstead, Nicole Kidman in Destroyer and Sunset, the latest from Son Of Saul director, Laszlo Nemes.
But what of all the others? Whittling them just down to five must-sees is almost impossible, but we love a challenge. Here goes …….
If Beale Street Could Talk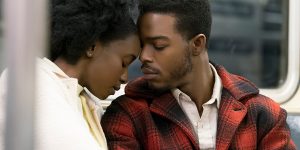 It's hard to believe that, just two years ago, Barry Jenkins' Moonlight was one of the hidden gems of that year's LFF. He hasn't looked back since and this year returns to London with his latest film heading the Love strand, complete with its own gala screening. If ever there was a director to bring James Baldwin's If Beale Street Could Talk to the big screen, it's Jenkins. His understanding and compassion for his characters make him the perfect choice for this story of love, injustice and racism in 70s America. And, despite the couple at the centre of the story, this is more than a romance. One of its most moving elements is its portrait of family love.
Screened at the LFF on Saturday, 20 October (Love Gala) and Sunday, 21 October.
The Man Who Killed Don Quixote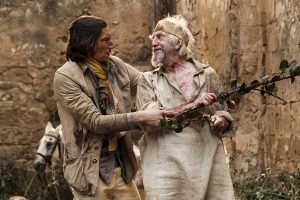 The rabbit out of the hat at the programme launch for this year's LFF was Terry Gilliam's seemingly never-ending passion project, The Man Who Killed Don Quixote. After a mere two decades, his wild and imaginative Cervantes adaptation is finally with us, despite a multitude of well-publicised trials, tribulations and court cases. Will it ever make it to cinemas? Who knows! Given its history, its three screenings at the LFF could turn out to be a rare opportunity to see it in all its glory. Expect a crazy, visually sensational ride.
Screened at the LFF on Tuesday, 16 October (Laugh Gala), Wednesday, 17 October and Saturday, 20 October.
Wildlife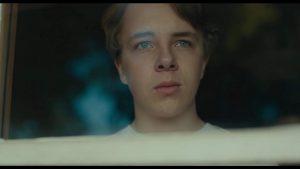 With a cast headed by Carey Mulligan and Jake Gyllenhaal and Paul Dano in the director's chair for the first time, the question is not so much whether Wildlife can win the First Feature Competition this year, but how can it fail? With a script written by Dano and his wife, Zoe Kazan, and a clutch of award nominations from the likes of Sundance and Toronto, this 50s-set story of a crumbling marriage seen through the eyes of the couple's teenage son looks set to be full of emotion, power and acting of the highest order.
Screened at the LFF on Saturday, 13 October, Sunday, 14 October and Monday, 15 October.
The Kindergarten Teacher
The LFF has an unspoken tradition of hiding a few treats in the depths of its programme. Their discovery is nothing but pure pleasure and The Kindergarten Teacher has all the hallmarks of being such a gem. The oft-underrated Maggie Gyllenhaal gives the best performance of her career as a dedicated teacher who discovers one of her pupils has a precocious poetic talent. She's no Jean Brodie, but somebody searching for a richer, more satisfying life who finds herself going against everything she's ever been taught. Part of the Debate strand,
Screened at the LFF on Thursday, 18 October and Saturday, 20 October.
Dogman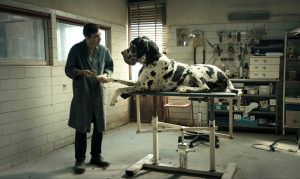 Director Matteo Garrone's 'worm that turned' fable scooped the Best Actor award for its star, Marcello Fonte, at this year's Cannes. A film about life on the margins with a central character who is less than heroic and a truly loathesome villain, Dogman starts out as an engaging comedy, then turns on a sixpence to become a study in despair: the humour is blacker and bleaker and it's more of a sinister farce. The dogman of the title is one of life's underdogs, and who can resist one of those?
Screened at the LFF on Sunday, 14 October and Monday, 15 October.
The 62nd London Film Festival runs from 10 to 21 October. The full programme is on the BFI website. https://whatson.bfi.org.uk/lff/Online/default.asp