Favourite ten horror movies of the last ten years?
Ah, the good old days: younger, more afraid, less jaded; staying up to participate in the pleasure mum took in those vintage horror classics once purveyed by Hammer and RKO pictures. Knowing who Bela, Boris, Christopher, Lon, Peter and Vincent were, by the age of ten.
Often disappointed with how un-scary some films turned out to be; wanting to be spooked witless. Titles that promised so much, but in execution seemed tame. Not much in the way of cowering behind the sofa at that age; plenty of, "Is that it?" And yet there was enough intrigue to ensure that I would remain a horror devotee into adulthood; a true believer.
In Joseph L Mankiewicz's All About Eve, the character Addison de Witt describes a moment in the theatre – the arrival of a great star – for which all true believers wait and pray. Year by year, waiting patiently for the next great horror. A rare thing these days when taste-makers are less convinced that they can get bums on seats with the supernatural; viewing monstrous violence and vulgar CGI as better box office guarantors. On occasion, it behoves horror fans to be more creative in their thinking.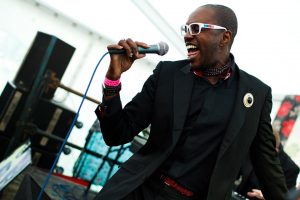 These movies enthralled me on first viewing, and did the same on subsequent viewings.
Comments closed