Ahead of the special screening of Ghost Stories at the Horror Channel Frightfest Glasgow 2018 event, writer / director team Andy Nyman & Jeremy Dyson discuss their special relationship, the film's journey from stage to screen and no, they don't believe in ghosts…
Ghost Stories receives it's Scottish Premiere at FrightFest Glasgow 2018. Excited?
We are beyond excited! It is honestly a dream come true.
Can we go back to the beginning…how did the idea of GHOST STORIES first materialise and take us through its initial stages of creative development.
Our friendship was born out of a shared love of horror films. We met aged 15 and used to call each other every time a new issue of 'Starburst' came out, or one of us would manage to get a copy of Fangoria. We used to read Alan Jones's columns to each other!
About ten years ago we started talking about working together and how much we wanted to make that a reality. We had the idea of creating an Amicus style film, but on stage. The idea very quickly became 'Ghost Stories'. The play opened at the Liverpool Playhouse and then went to the Lyric Hammersmith and the rest is history. It exploded! It's now had 26 months in the West End as well as many international productions. It's remarkable.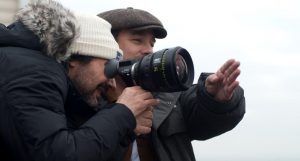 When you wrote the stage play did you ever envisage it in cinematic form?
The joy of the play was that it was almost taking tropes from horror films and putting them on stage. Putting that back onto film is a massive challenge, how to do it without it simply feeling like you'd seen it all before. So at the beginning, the idea of a film felt like a distant dream.
Here's one for you Andy. How much influence did your background in magic inform the play's creative process?
That's an interesting question. My many years of work in the world of conjuring certainly helped with the 'magical thinking' within the play. The layering of clues and secrets definitely comes from mine and Jeremy's shared love of magic.
Jeremy, you also share Andy's love of horror, but how did your comedy background influence the play's story-telling journey?
It happened in an unspoken way, perhaps through an emphasis on character. Each of the stories protagonists has comic elements that just emerged naturally in the writing. Don't forget that Andy is a very funny man and a very gifted comic actor. Much of our time together is spent crying with laughter – so it was probably inevitable that comedy would be part of the mix. Also, we both share a deep love of American Werewolf in London – it was one of the films we first bonded over – and that is a perfect dance between comedy and horror.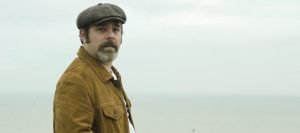 What challenges did you both face writing the screenplay? Did it help knowing you were also going to direct?
It really was a case of unpicking everything and starting all over again. Whilst the key story is basically the same, we knew there were big sequences that were not achievable on screen as they were of a purely theatrical nature, namely Goodman's story. What feels satisfying to us is that the film has many new shocks and surprises, so if you are a fan of the play, there are big new twists and moments waiting for you.
Andy, you also play the lead role in the film, so how did you both share the director's chair?
It was always very natural. We continually talked about the shots and if it was scenes i was in, i had a stand-in so we could set everything and then i would go in for the actual shoot. In terms of my performance, Jeremy would always give me great notes and I totally trust him.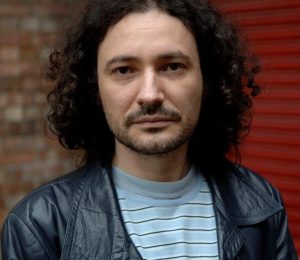 Can we expect another horror anthology from you?
No comment.
Have to ask…do you believe in ghosts?
No.
Finally, what's next for you both?
Afraid you'll have to wait and see!
Ghost Stories is showing at the Glasgow Film Theatre on Thurs 1 March, 9.00pm as part of Horror Channel FrightFest Glasgow 2017. Andy Nyman & Jeremy Dyson will be attending.
Tickets will be on sale from Monday 29 January, 10am.  +44 (0)141 332 6535 / boxoffice@glasgowfilm.org / www.glasgowfilm.org/festival